Video Game Kiosk Hardware
---
Client:
College Senior Project
Brief:
A proof of concept for a conceptualized interactive kiosk with the intent of exchanging data to enhance the user experience with mobile devices such as smart phone and portable game devices. This project is to restructure, enhance and expand beyond the limitations of a physical store through the means of trending self-service technologies.
Tasks Involved:
Market and Hardware Research
Wireframes
Prototyping
Developer Engagement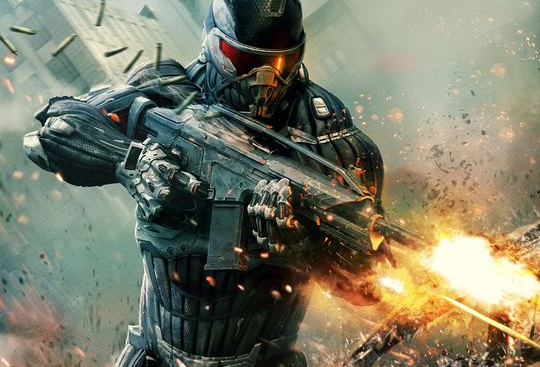 Attraction mode
The top half of the screen was streaming the latest video game trailers from YouTube to keep people in line entertained and increase sales. It also doubled traffic to my booth.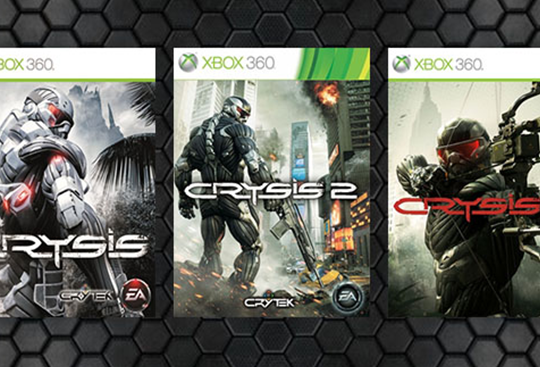 Gather High-Resolution Covers
The biggest gaming e-commerce website didn't have a high enough resolution of their products. Decided to use the largest e-commerce to build a library of cover images.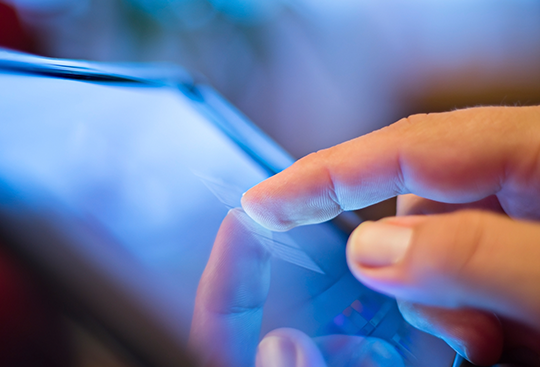 Capactive vs Resistive Technology
Selecting a touchscreen technology that is commercial grade and is durable for the public to use. Limited budget is a driving factor.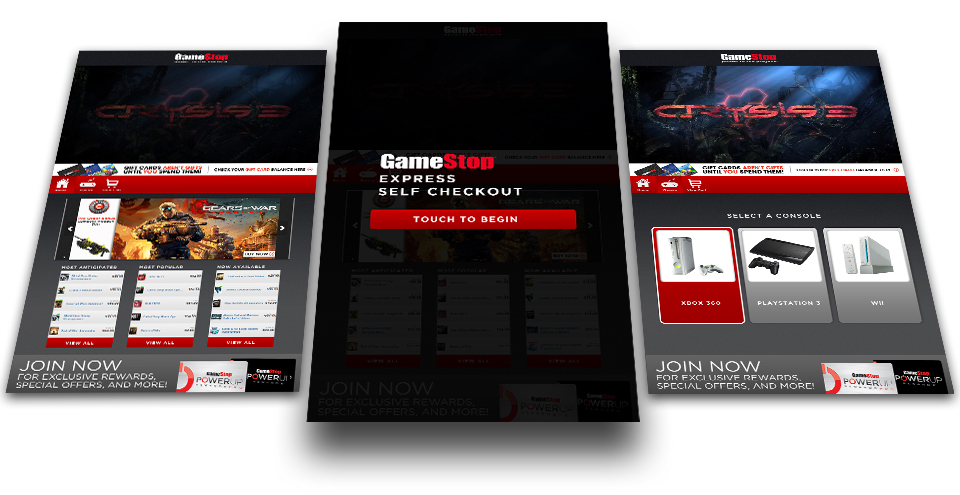 High-fi Comps
Used the company's branding and identity to create the interface. The layout also incorporated ADs and video media. The goal was the create the most realistic platform. This project was created before Flat Design was a trend.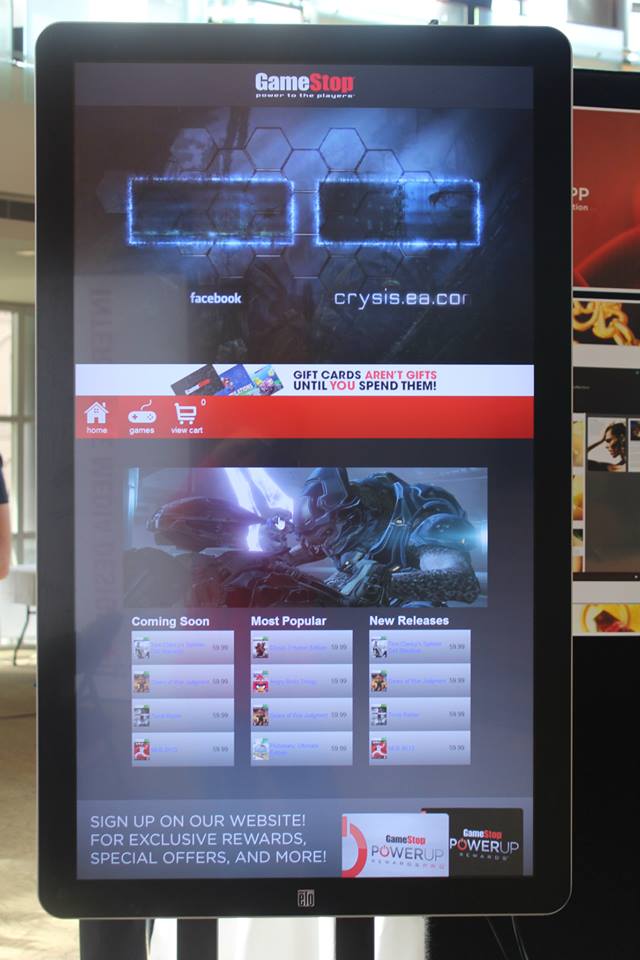 Final Design
This was a collaboration project with Michael, a great friend and developer. We challenged ourselves to create a kiosk with infinite digital products which makes it harder to run out of products. We also wanted to create a flexible UI with displaying multimedia ads and products on a 42″ interactive display.
Future Considerations
Use capacitive touchscreen instead of resistive
Due to budget constraints as a student, I went with resistive technology for the project. This resulted in visitors thinking the platform wasn't responsive cause they had to double tap or press harder on the glass surface. But once they understand the limitation of the hardware, it was well-received.
Figure out ideal height and placement of touchscreen
One of the items I wanted to dive deeper in was the suitable or average height for a kiosk. On the day of the event, I made various adjustments to the overall placement of the main navigation to feel more comfortable and natural to the user.
Design mobile app which compliments the kiosk
The kiosk was a huge hit at the portfolio show. As a result, there was longer lines. If done over again and given more time, I would have created a mobile app for people to place order and just scan at the kiosk to make a purchase.