Focus
Interaction, UX and visual design
Interests
Cars and Vietnamese Coffee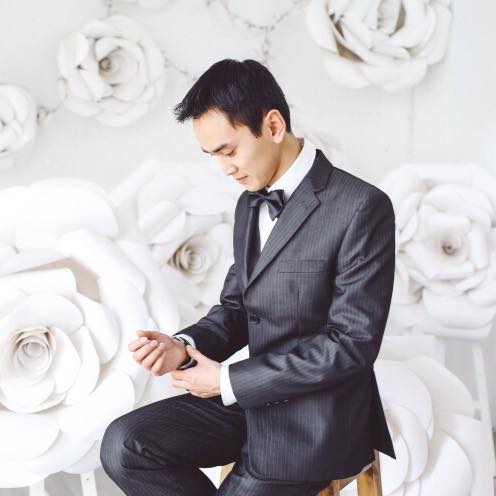 About the Designer
Background
Experienced with product design and analytic dashboard solutions through information architecture. Interests in Smart Home and Automation IoT.
Software Knowledge
Proficiency with Adobe Photoshop, Illustrator, InDesign, Premiere, Balsamiq, Sketch, Invision and WordPress. Mac and PC.
Other Skills
Working knowledge of HTML5 and CSS3. Other skills include low-fidelity sketches, prototypes, mockups to pixel-perfect comps.
Fact #1
My career started after learning to do page layouts on MySpace. Decided to be self-taught CSS and HTML to do complex trendy layouts.
Fact #2
In my spare time, love to mentor recent designer graduates and welcome them to the industry. Giving back to the UX community.
Fact #3
I'm also a loving parent to my Pomeranian, husband, PC gamer with a Silver Rank in Overwatch and into Smart Home stuff.
June 2017 - Present
Product Designer II
AWS Internet of Things
Lead designer on guiding customers on our IoT cloud offerings including user experience, customer research, and documentation through interaction design. Responsible for creating product identity, illustrations and micro-interactions to guide new and current customers onboarding fleets of devices. Responsible for building various UX prototypes for device onboarding to IoT cloud platform including machine learning, device certificates, policies, subscriptions, code signing, management of sensory data and integration of third party services. Lead designer on the launch of Device Advisor platform to execute a variety of tests for reliability and connectivity of IoT devices to the cloud.
June 2013 - November 2016
UX Designer II (Contract)
Microsoft - Business Intelligence
Took complex business challenges and creating simple interfaces through qualitative and quantitative data. Produced analytic dashboard designs with big data. Worked with several internal departments, managed projects to meet different financial, law and business objectives. This position required whiteboarding to creating Invision prototypes to high-fidelity mock-ups suitable for Business Intelligence.
2010 - 2012
Visual Designer
Senhoa - Huntington Beach, CA
Designed and developed branding including but not limited to identity, stationery, marketing materials (brochures, flyers, banner ads, etc.) and website. Assisted in other roles as well such as strategic planning to increase sales, project and client account management and sales.
2007-2009
Lead Designer
Highline Community College
Worked within a team of designers and independently to design and produce printed promotional collateral for on-campus associations, events and more.