I'm Thuong, an interaction designer.
I build interactive prototypes and UI patterns for emerging solutions at AWS IoT.
View POrtfolio
Experienced with launching cloud-based features and services
I'm currently a UX Designer at AWS, specializing on iterating on ideas in prototypes, micro-interactions and higher-fidelity designs for IoT cloud-based solutions to communicate visual strategies and experiences.
I recently worked to launch Device Advisor which is cloud-based, fully managed test capability to validate IoT devices for reliable and connectivity with AWS IoT Core. Previously, I was in Business Intelligence working with Microsoft to build dashboards and data visualization for sorting, comparing and reviewing business data.
At heart, I'm a Graphic Designer who worked with nonprofits, local businesses and celebrities such as fashion model - Coco Rocha, fashion photographer - Nigel Barker and Thuy Duong from Asia Entertainment.
Have a look at my portfolio or reach out to start a new project.

Developing initial concepts
I design graphics and UI elements, executing creative direction and ensuring visual consistency across a variety of fidelities and prototypes.
Planning and launching
Experience working with PM, developers, researchers and writers as part of planning key milestones towards launching products and solutions.
NDA Projects
Unfortunately, bulk of my work falls under NDA. It can only be reviewed upon request and when signing an NDA.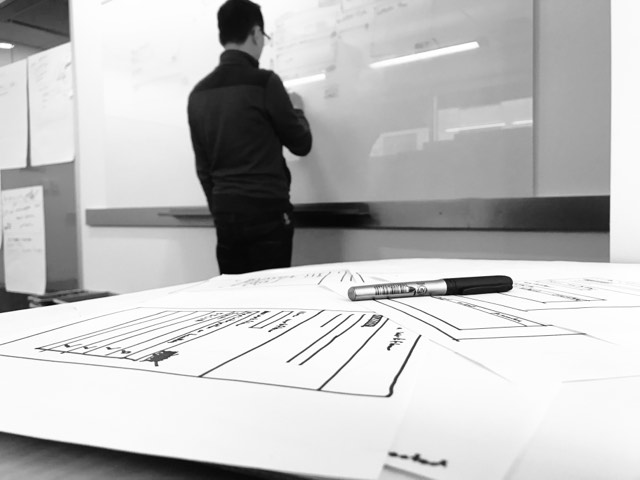 About the Designer
I'm an interaction designer based in Seattle, Washington.

My experience has ranged from visual design to building prototypes with cloud-based services. I enjoy bringing simplicity, empathy and delightfulness to my solutions whenever possible.
Fast forward to today...
I'm currently a UX designer at AWS Internet of Things as the lead designer for Device Advisor and IoT Core. Previously, I crafted internal business intelligence dashboards for various metrics for Microsoft (NDA).
Tools of the trade
Adobe Creative Cloud including Photoshop, Illustrator and Premiere. Other software include Sketch, InVision, Figma and Principal. UX skills include low-fidelity sketches, mock-ups to pixel-perfect comps for web and cloud applications.